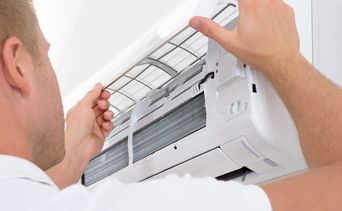 Our expertise in air conditioning unit repair in Johannesburg extends to all types and models; from the industrial large-scaled air conditioning systems to the small residential-sized units. Mention anything about air conditioning systems and rest assured we know about it. We are an accredited Joburg company that boasts of competent engineers with over 17 years of experience and who typically diagnose and fix on-site, unless spare parts are required then we'll fit them another day after quoting accordingly. Thus for all your Johannesburg air conditioning repairs call us, the most trusted professionals around. Remember we charge no call-out fee and we guarantee affordable prices that would be friendly to your budget.
We take pride with the fact that we are among the few companies, if not the only one, with a highly skilled team of technicians that provide faster services, all situated in Johannesburg, and can work on your air conditioning systems whether we were responsible in their installation or they were installed by another party. To get hold of our call-out team, reach us today on 087 551 0822.
Vehicle air conditioning system repairs
Portable/mobile air conditioning systems repairs
Domestic air conditioning systems repairs
Commercial HVAC systems such as VRV; Multi-V repairs
Arranged maintenance contracts
Anti-bacterial spray use and filters cleaning
Proper barrel fan cleaning
Outdoor and indoor coils cleaning
Keeping the drip tray sludge-free, drain & drip tray cleaning
Electrical connects inspections
Monitoring Gas Pressures
Inspection of the noise level
Monitoring operating temperatures (room temperature & supply air temperatures)
Feel free to contact our services, we are always on standby offering out clients the convenience of a 24 hours a day, 7 days a week service for all their air conditioning maintenance and repair needs. Feel free to get in touch for other appliance jobs, like washing machine repairs.