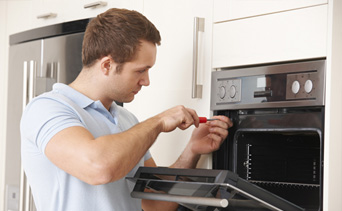 Having your cooker repaired or cleaned has never been easier. Our cooker and oven repairs in Johannesburg are cost friendly and personalized to cater for all your specific needs. We are specialists and we guarantee that you only get the best of services starting from problem diagnosis, to servicing and repairs. Our team of able specialists is well trained to deal with any oven or cooker-related issue that comes up. Don't hesitate to give us a call whenever you have problems with your oven.
Our specialists don't take any issue lightly; they work hard in every task to ensure total client satisfaction. It takes a versatile team like ours to handle these repairs with ease and expertise, since not all cookers and ovens are similar. Also, should there be need for a part replacement; we have the contacts of our reputable suppliers on speed dial, to ensure you get only the genuine parts. We've got Johannesburg covered for all oven and cooker repairs among other services, such as air-con maintenance services.
Client satisfaction whenever they hire our services is what drives and pushes us to deliver nothing else but the best. Our cooker and oven repair service is accessible to everyone regardless of the firm that did the installation. We value our customers and that's the reason why we provide top-notch and affordable cooker & oven repairs Johannesburg has ever experienced. Give us a call today on 087 551 0822 and experience the best services in town.
Gas & electrical hob repairs
Thermostat issues
Ignition switches problems
Motor or fan repairs
Extractor fan repairs
Temperature irregularities
Hob repairs
Extractor hood issues
No clock
No display
Knob issues
No heat
Tripping electrics
Faulty door
Noise problems
Uneven cooking/heat
Microwave Repairs
Noisy Dead
Tripping electrics
Sparking
Controls problems
Dead
Not cooking/no heat
Door problems
Jammed turntable
Oven Repairs Johannesburg
Ignition problems or total failure
Gas flowing inconsistently
No heat
Thermostat issues
Uneven cooking
Flickering or inefficient performance
Fan or motor issues