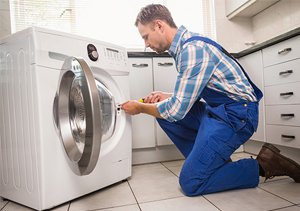 Your search for the most competent washing machine repairs has come to it end; we are here to make sure you get high-quality solutions for your issues. Washing machines are our area of expertise, no other washing machine repairs Johannesburg services can match up to our credentials as we always deliver for our clients in a professional manner. Our team of appliance repair specialists is well trained to provide top-notch services that can cater for all sorts of tight budgets.
We provide all inclusive solutions to all your problems, with services that we offer ranging from washing machines all sorts to repairing tumble dryers. Our charges are always fixed; we have no hidden charges, this ensures our customers are able to establish upfront what the prices are, and whenever a part replacement is needed we ensure we get you only the highest of quality parts in the market. With our presence in all regions in and around Johannesburg, it makes it easier for you to contact us. We are merely a phone away, ready, willing and capable of provide you with top-notch washing machine repairs Johannesburg has to offer.
Unless you need numerous repairs for your washing machine, we usually provide same-day services. As experts in this line of work, we provide our customers with the best of services by doing our work fast and competently. Reach us today on 087 551 0822 for the best and affordable services you surely will be delighted with.
Replacing a faulty drum
Snapped belts
Blocked pumps
Spin cycle problems
Faulty pressure system
Not heating
Replacing door gaskets
Noisy
Leaks
Dead
Faulty door
No drum rotation
Not spinning
Not draining
Poor washing results
Display error codes
Door seal
Smelly
Soap dispenser
And more!
Our highly efficient staff, all based in Johannesburg, are capable of finishing the task at hand within the same day, working onsite to ensure faster and long-lasting solutions. Get in touch with our call out team today on 087 551 0822. We're also available for other appliances, such as air-con servicing.