Best Refrigerators Repairs in Johannesburg CBD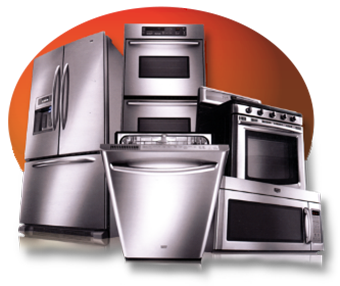 Is your fridge not as efficient as it used to? Does it use way too much energy? Do not speculate. The right way to go about it is to seek the assistance of the best fridge repairs Johannesburg CBD to help you out in any fridge-related issue that you may be experiencing. Our able team of qualified technicians is only a phone call way, you can reach us for a quote on 087 551 0822.
Our highly qualified and experience team will make any appliance servicing and maintenance work seem easy. We're available throughout the week, ready to respond to any emergency repairs that you may need.
Our reputation as the best fridge repair Johannesburg CBD service has mainly to do with our able team of competent technicians who have the knowledge and experience to handle not only domestic fridges, but commercial ones as well.
For 24 hours a day, 7 days a week, you can be able to access our services. Also, you may be interested with other appliance repair services that we offer such as washing machine servicing, together with the supply of a number of appliance spares. Your fridge should always work at its top efficiency; call us today on 087 551 0822so that we can work on it. As a top fridge repairs company, we guarantee to offer you the best services and at affordable charges!
Our fridge repair services cover the following:
• Hillbrow • Bruma • Savoy Estate • Orchards • Glenhazel • Craighall Park • Corlett • Orange Grove • Craighall • Observatory • Gardens • Parkwood • Rosebank • Melrose Estate • Yeoville • Waverley • Norwood • Johannesburg Central • Fordsburg • Houghton Estate • Melrose North • Joubert park • Parktown • Parkhurst • Bellevue • Riviera • Westcliff • Newtown • Lyndhurst • Dunkeld • Rosebank • Doornfontein • Kensington • Troyeville • Bramley • Highlands North • Killarney • Kew • Jeppestown • Sandringham • Bertrams • Berea • Oaklands • Pageview • Benrose • Saxonwold • Braamfontein • Parkview • Cyrildene • Linksfield • Parktown North